What Guitar Is Great For Jazz?
Posted on Jul 20, 2020 in Make Jazz, Music Instrument

Introduction about guitar for Jazz
The guitar, whether it is the electric or the acoustic one is undoubtedly the most versatile instrument after the piano. It's handy and also inexpensive to start playing with it. One of the important things which a guitarist should possess is the good guitar. Some of the tips to consider while choosing a guitar for jazz have been discussed in this article.
Tips to consider while buying the Jazz guitar
One should be very ultra-careful while choosing the jazz guitar they are going to purchase. There are different models of jazz guitars abound, and if someone is not well-informed about the guitar instruments, they may end up buying the inappropriate guitar model. Below are some of the tips to consider while buying the guitar:
First, one should figure out which are the different types of Jazz guitars they are going probably buy. There are mainly three popular types of jazz guitars—the archtop, and solid body, and semi-hollow.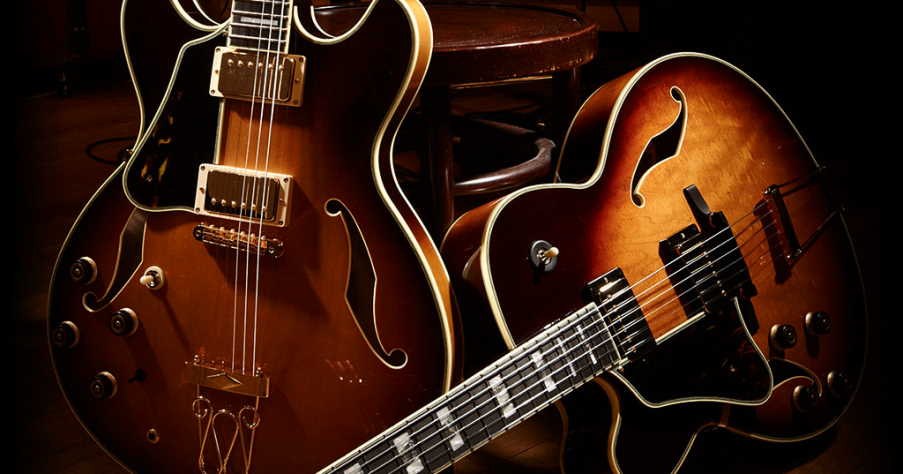 The archtop guitar is the full-depth guitar, which has become the original model of the jazz guitars. This guitar is the steel-stringed acoustic guitar, which has the violin-type f-holes, sound-box, and archtop, with the magnetic pickups and the floating bridge.
The semi-hollow and the semi-acoustic guitars are not totally the same. In fact, the semi-hollow is different from the semi-acoustic guitar because there is a center ridge present inside its body which mainly blocks the space inside, while the semi-acoustic guitar is completely hollow from inside and slightly slimmer as compared to that of archtops.
If someone is a type of guitar player who plays different genres of music, the solid-body       would be their best choice for it allows someone to shift from one genre to another    without necessarily changing the axes.
Second, one should carefully consider the problem of whether to choose the semi-acoustic or the archtop guitar.
Third, one should also consider the sound problems inherent in any of the jazz guitar.
Advantage of solid body guitars
This type of guitar is smaller and lighter, and for this reason, it is very convenient to carry around and play.
Second, one can also create a variety of tones using this.
This type of guitar doesn't have a feedback issue.
There are different ways to buy a great guitar for jazz. One can buy from the store directly also they can buy the same from online stores. It is important to go through the previous reviews provided by earlier buyers.
One should first decide the type of music they are going to play and then buy the appropriate guitar depending on that.